A web & native app with the most comprehensive directory of UK fishing locations, with over 6,000 UK freshwater angling spots listed, and a large community user base that engages regularly.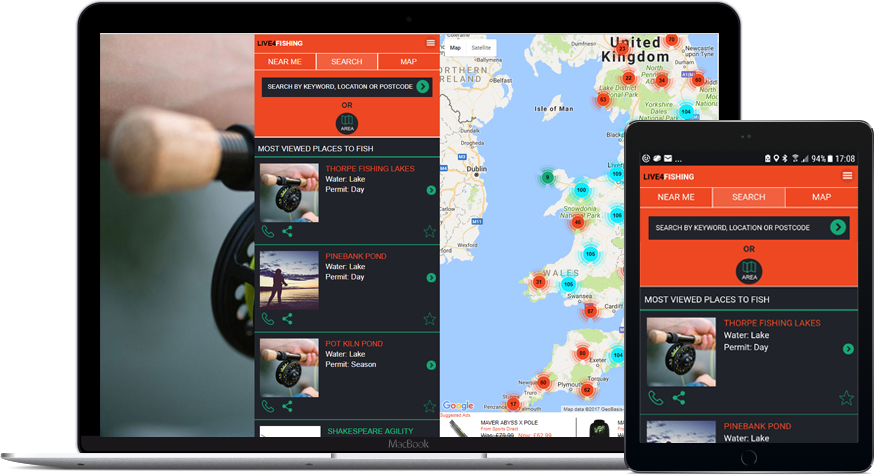 Live4Fishing is a multi-platform project utilising some of the very latest web technology. It houses multiple platform channels all served from a single base, which are:
Mobile & Desktop web app
PWA (Progressive web App)
iOS Native App
Android Native App
Facebook App
This allows us to change once and it be reflected across all platforms without the need for additional coding.
It also uses Mustards own unique distributed data cache back end which allows it to scale to extremely high traffic levels whilst retaining a small browser foot print.